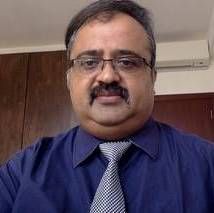 Shaji Nair
I am an engineer by background and has coupled that with a management qualification. With over 19 years of experience at various levels with different industries in L&D function and headed the function in different regions across India helped me to understand the opportunities and challenges faced by businesses at various levels. Having worked on both sides as consultant and with business teams helped me gain experience in understanding the L&D requirements and challenges effectively.  

I completed Engineering degree and diploma in Aeronautical engineering along with my business Administration degree from Chennai India.

I specialize in Leadership, Behavior, and Team Building intervention ,simulation and has formed a key focus on productivity management and enhancement interventions. 
I am an experienced outbound Team building facilitator and I have been conducting leadership programs for middle and senior management. I am certified in FIRO B,SPIN selling, NLP, Performance Coaching, and Instructional design .